Testimonials
Over 8 years of practise people have kindly sent me messages or done reviews for me.
Reviews On Google
View live reviews on google by clicking the button below.
(It can take a few seconds once the page has loaded for the reviews to load).
View reviews on google
.
---
Messages I have Received (click images to enlarge)
These are a selection of the message about treatment that I have received directly from patients.
IVF Pregnancy34 year old, Woman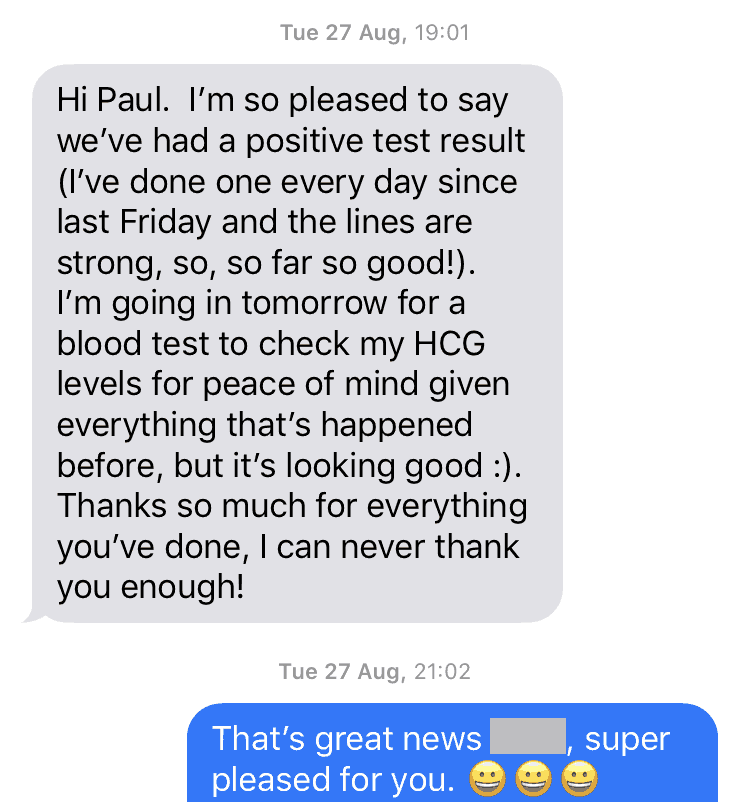 Natural Fertility Treatment36 year old, Woman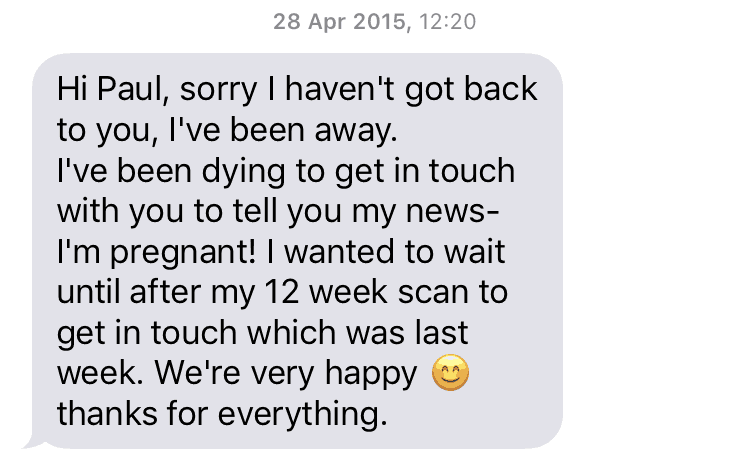 Natural Fertility Treatment32 year old, Woman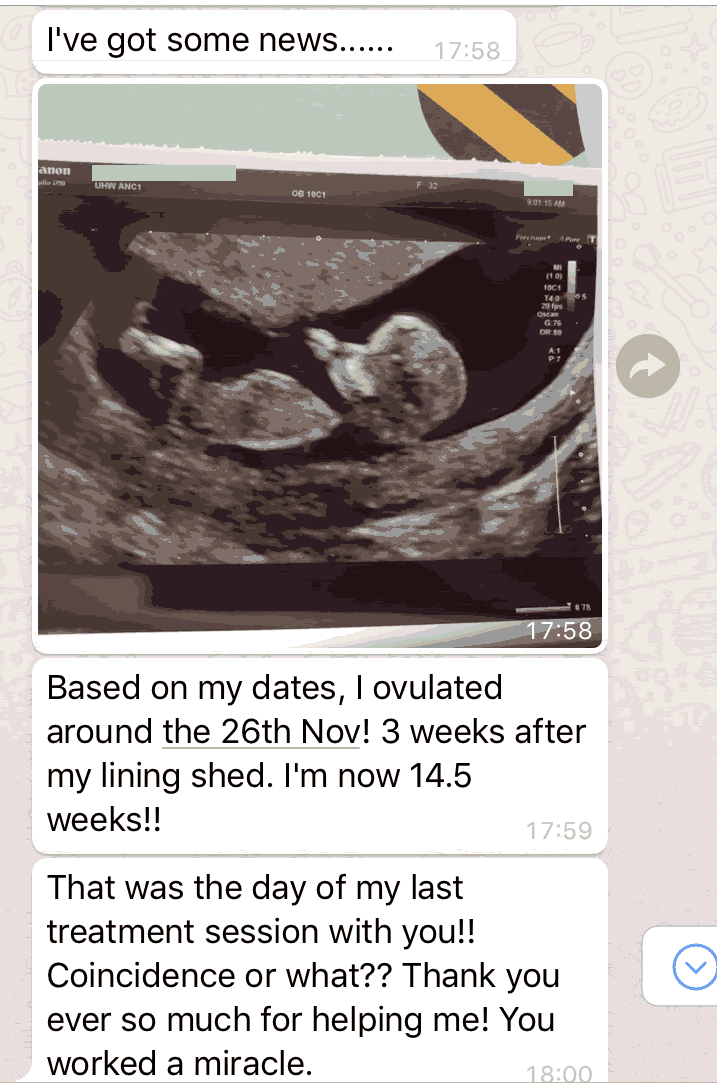 Treatment for Emotional Stress32 year old, Woman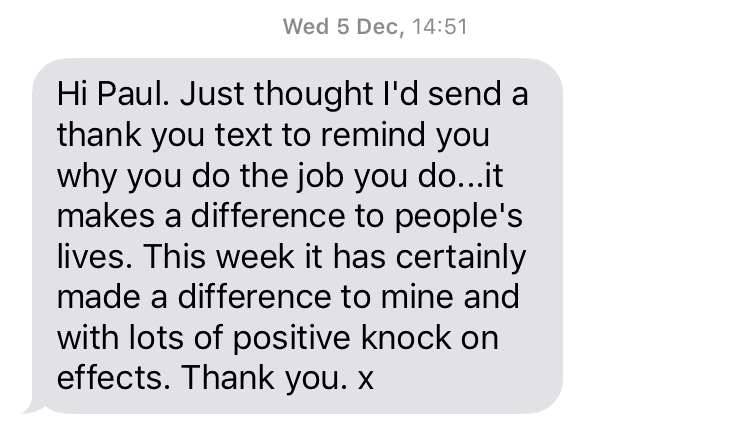 Endometriosis (stage 4)35 year old, Woman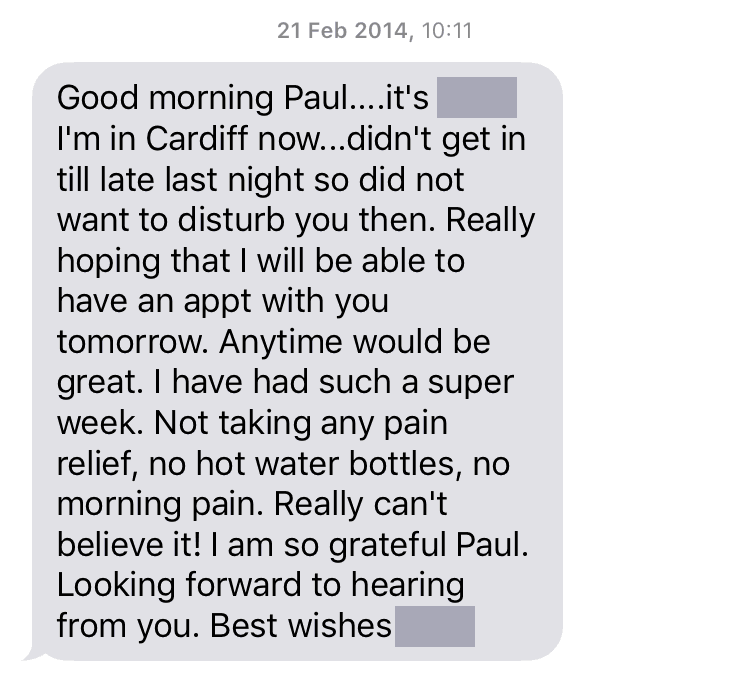 Headaches in Pregnancy31 year old, Woman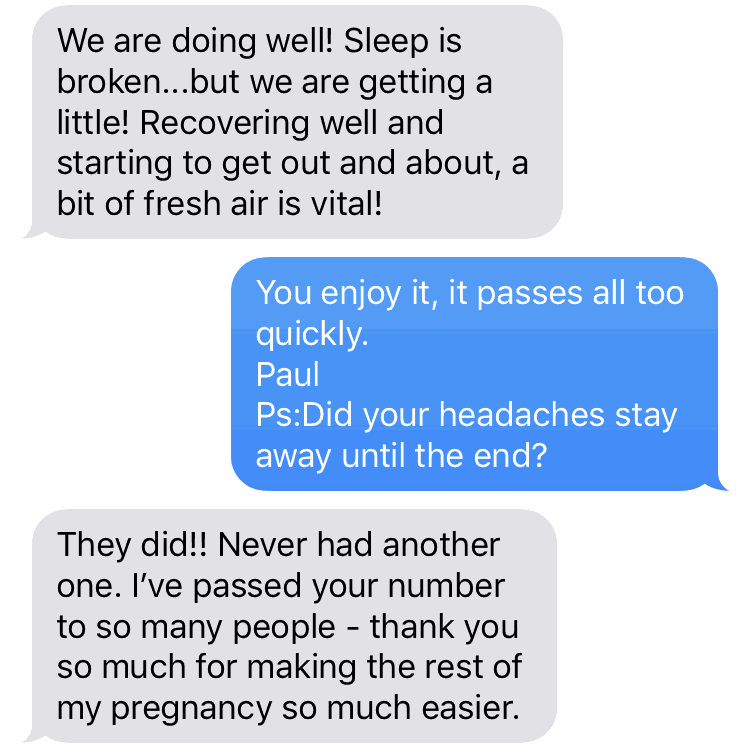 Recurrent Miscarriage36 year old, Woman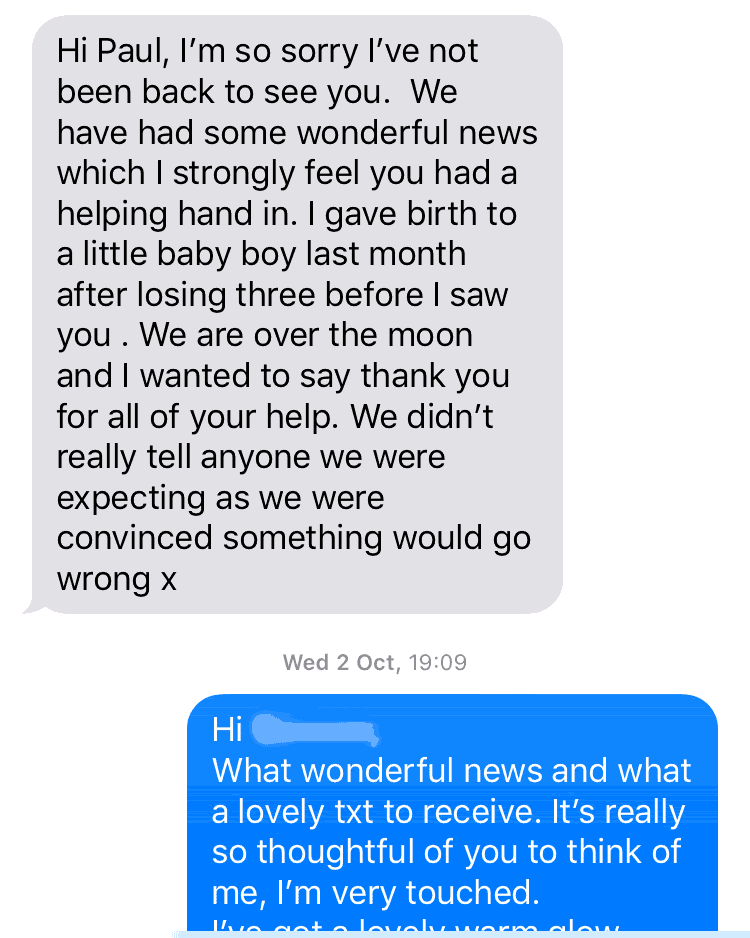 Social Anxiety, Depression, Low Confidence15 year old, Teenage Boy

Anxiety, Workload Stress, Poor Appetite17 year old, Teenage Girl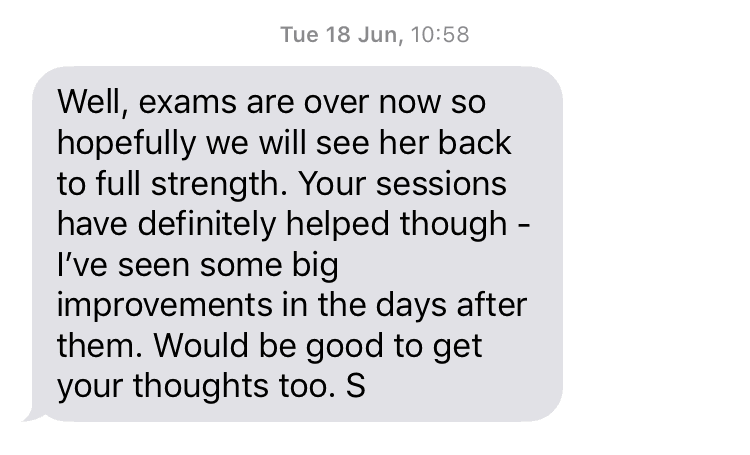 Persistent Viral Fatigue, Sinus Blockage42 year old, Woman